Systems for ladle stirring
Our unbeatable technology for argon stirring systems at the ladle is developed for up to 600 ° C and made with metal sealing only.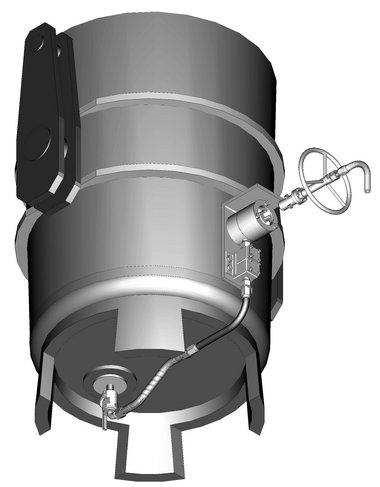 An essential prerequisite for the successful secondary-metallurgical treatment of steel is the loss-free and thus controlled feed of purge gas into the steel ladle. The leakage freedom of the Argon systems used must be ensured in order to achieve the required steel qualities with optimum cost-efficiency.
This requires system components such as couplings, filters, check valves, hoses and hose reels designed for the specific thermal and mechanical requirements of the steel industry. BEDA has decades of experience in the development and manufacture of leakage-free gas fittings and supply lines. This knowledge is also used in BEDA solutions for ladle metallurgy.
With BEDA purge gas equipment, the purge gas supply at the ladle can be carried out virtually leak-free. This freedom from leakage ensures that the flushing process can be controlled in a clean manner, since flushing gas losses on the ladle cannot be measured during normal operation (and, if necessary, compensated for by control technology). Leaks in the purging system can lead to the homogenization of the melt being insufficient, thus jeopardizing the specification.
The BEDA purge gas program provides a variety of couplings and other components to provide the best solution for each application. Automatic solutions can also be offered. BEDA systems for the ladles are successfully used worldwide.
As a rule, these investments are amortized relatively quickly in the short term only in that the purge gas losses are significantly reduced; an optimally conceived purging gas system can significantly extend the service life of the purging plugs.